Announcing the Opening of a New JSL Foods Manufacturing Plant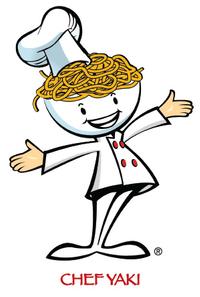 CHEF YAKI IS BURSTING WITH EXCITING NEWS!
Los Angeles, CA - November 1, 2017
The new plant is in Los Angeles and is in addition to manufacturing plants in Los Angeles and Commerce, California. The new plant includes three separate manufacturing processing rooms, is 100,000 square feet including 25,000 square feet of frozen and refrigerated space. The plant includes seven loading docks!
JSL Foods, is a third-generation family owned business headquartered in Los Angeles, California. Core competencies include pre-cooked, fresh refrigerated, frozen and quick frozen Asian Noodles, Italian Pasta, Rice/Grain Blends and Asian Wrappers, Health Bars and Cookies. Through innovation and category leadership, JSL Foods is growing in each of their brands Fortune, Twin Dragon and Spring Home within the Grocery/Retail, Foodservice and Industrial categories.
Fortune Noodles are the #1 fresh refrigerated noodle line in the United States. These delicious, authentic noodles that support healthy eating are found in the fresh produce section in grocers across the United States. JSL Foods is committed to providing quality products, category leadership, innovation, food safety and customer solutions. Learn more at jslfoods.com and by watching this video.